The Shangri-Las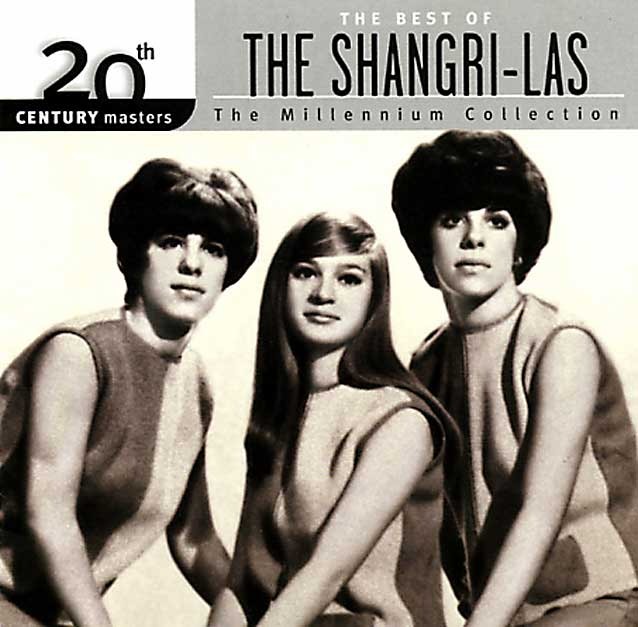 Sweethearts of The Stonewall: The Shangri-Las
The Shangri-Las (circa 1964): Mary Ann Ganser, Mary Weiss and Margie Ganser
The Shangri-Las' songs at The Stonewall and in the movie "Stonewall":

* "Remember, Walkin' In The Sand" (1964) {#1 song}
* "Give Him A Great Big Kiss" (1964)
* "Out In The Streets" (1965)
* "Sophisticated Boom Boom" (1966) {campy flipside of "Long Live Our Love"}
* "Past, Present And Future" (1966) {recurring, story-telling and haunting theme song of "Stonewall" movie }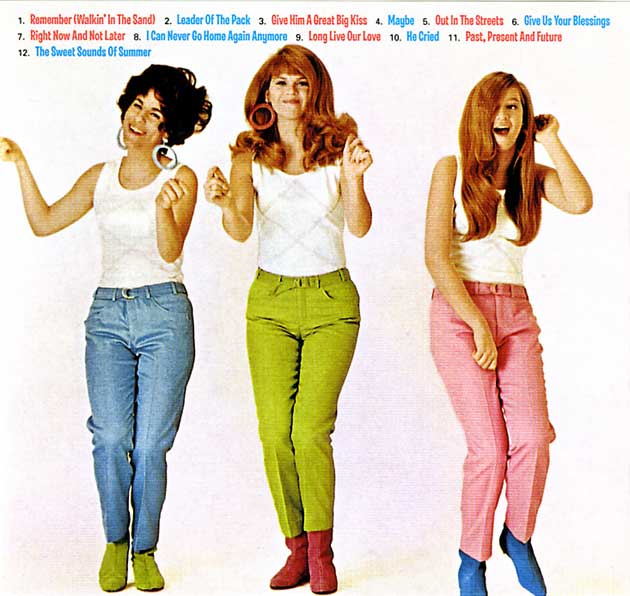 "The Shangs": Margie Ganser, Betty Weiss (fab hair) and lead Mary Weiss
The Shangri-Las were universally unique not only in the lyrics of the songs that they inimitably sang and performed but in their natural attractiveness and tough-girl appearance. In an interview with Queen Allyson Allante about the movie "Stonewall", in which she appeared and The Shangri-Las sang, Allyson descriptively declared: "The great Shangri-Las are the quintessential girl group in looks, demeanor and perception, uusually represented as street corner standin', boy-watchin', leather wearin', boot kickin', foot-stompin', hip-shakin', finger-snappin', soda drinkin', gum-chewin', hair-heightenin', eyes-rollin', make-up displayin', nail-bitin', love makin', heart-breakin' girls." Moreover, The Shangri-Las were virtually the

only

#1 white girl group of the 1960s -- the sole exception previously being pre-Shangri-Las in 1963 with The Angels and their big hits "My Boyfriend's Back" and "Till". By the way, can't you easily picture the tough Shangri-Las performing "My boyfriend's back and he's comin' after you!"

Most of all, The Shangri-Las simply had a special musical "entry pass" at The Stonewall -- and the white pop 'n' soul girls were perennial favorites in the popular Stonewall jukebox!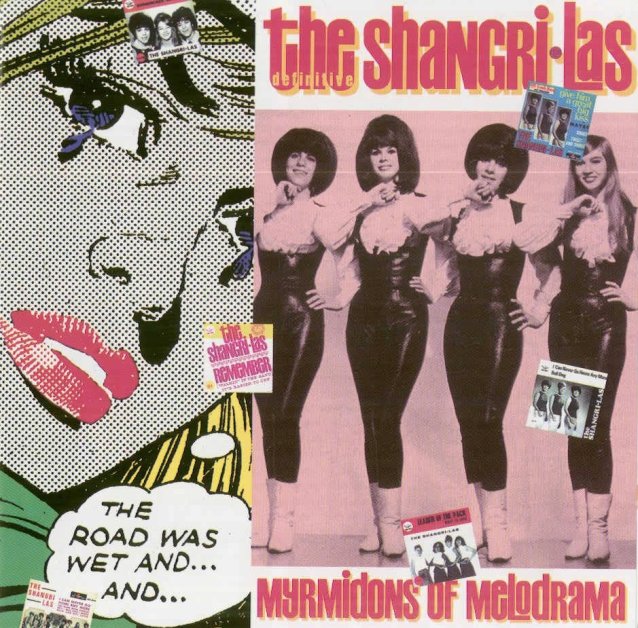 The definitive Shangri-Las: Myrmidons of Melodrama


Other songs of The Shangri-Las at The Stonewall (not in the "Stonewall" movie):
* "Leader Of The Pack" (1964) {#1 song}
* "Give Us Your Blessings" b/w "Heaven Only Knows" (1965)
* "Right Now And Not Later" b/w "The Train From Kansas City" (1965)
* "I Can Never Go Home Anymore" (1965)
* "Long Live Our Love" (1966)
* "He Cried" b/w "Dressed In Black" (1966)
* "Sweet Sounds Of Summer" (1967)
* "Footsteps On The Roof " (1967)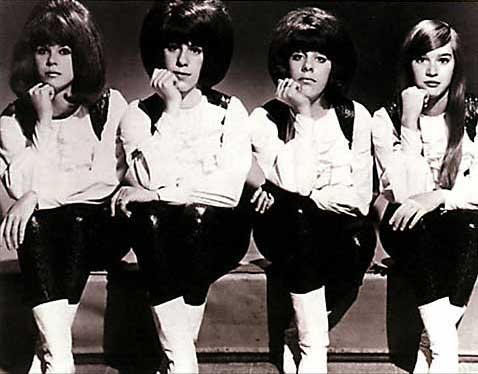 The Shangri-Las (l-2-r): Betty Weiss, Mary Ann and Margie Ganser and lead singer Mary Weiss
See "Stonewall" movie info, including The Shangri-Las at: www.STONEWALLvets.org/Stonewallmovie.htm

Visit The Shangri-Las' special tribute site with pix at: www.TheShangri-Las.com
Mary Weiss
Betty Weiss
Mary Ann (Margie) Ganser